Posted on
August 24, 2021
in
Rotary Die Cutting: How it Works, Its Benefits, and Its Applications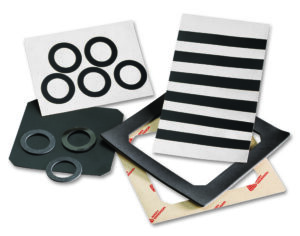 Die cutting is the process of using specialized machines to convert material by cutting, forming, and shearing them into custom shapes and designs. This process is suitable for a wide range of materials like rubber, fiber, cloth, paper, plastics, and sheet metal. Mass-produced products used in many industries, such as neoprene pads, chipboards, pressure-sensitive adhesive tapes, etc., utilize this process to create different shapes and sizes for various applications.
Tacon is a leading provider of custom adhesive solutions around the globe. We offer services such as converting jumbo rolls, logs, and sheets of adhesive tapes, films, foams, foils, cloth, and other flexible materials into any size, shape, or configuration. We also use converting techniques like die cutting, laminating, printing, sheeting, rewinding, spooling, etc. With over 25 years of experience in the industry, our team of expert product engineers will provide you with a custom solution to meet your manufacturing and business goals.
Rotary die cutting is one of the most popular die cutting techniques used by manufacturers today. This process utilizes custom-designed cylindrical dies attached to a rotating press to cut and convert materials. Rotary die cutting is highly accurate and very cost-efficient, especially on high-volume orders. To learn more about rotary die cutting, how it works, what materials it can be used for, the benefits it brings, and its applications, continue reading.
How it works 
The parts in a rotary die cutting machine include a cylinder die for cutting and a hardened cylinder opposite of it that serves as an anvil press and a motor. A web of flexible materials, usually in roll or sheet form, are first fed into the die cutting machine where it will run in-between the cutting die and the smooth hardened cylinder. The cutting die's edges, which are usually custom-designed, compress the web against the hardened cylinder. The sharp edges of the cutting die pierce through the material, producing the desired cut, slit, or perforation.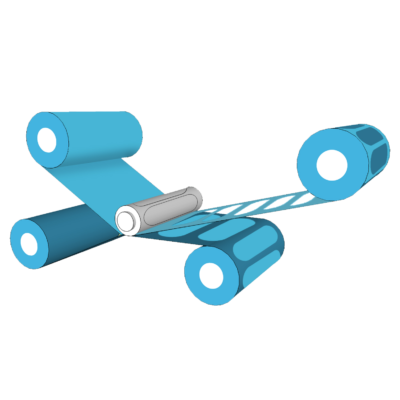 The custom design in the cutting cylinder makes the rotary die cutting process attractive and versatile for producers and consumers. Manufacturers who want to ensure their products are of the highest standard would do well to find providers of quality custom designs.
What Materials Can Rotary Die Cutting Be Used For?
Rotary die cutting can be used for a variety of materials including fabric, thin metal, paper, foam, plastics, and laminates. The properties of the web that are being fed into the rotary die cutting machine largely influence the configuration of the die cutting press, as well as the design of the cutting cylinder.
Material thickness plays a role in the output of the rotary die cutting process. If the web is too thin, higher cutting pressure may be applied, resulting in deep cuts and stress for the machine components. If the material is too thick, however, some machines may not have enough power to apply the necessary pressure to cut through.
Material toughness also needs to be considered. Tough materials require thicker and steeper cutting edges, while thinner, more fragile materials require thinner and shallower cutting edges.
Benefits of Using Rotary Die Cutting
When compared to other types of die cutting, rotary die cutting provides several advantages:
High Volume Production – Rotary die cutting machines can process hundreds of feet of material per minute, offering greater efficiency for industrial production.
Precise Cuts and Reduced Waste – Since the design is already engraved on the cutting cylinder, materials can easily and repeatedly be converted, especially on high-quality presses. The precision of these cuts also produces less waste; this saves manufacturers money.
Durable and Easy to Use – Parts of a rotary die cutting machine can easily be replaced, allowing for quicker operations and reduced downtime. Durability means less time is allocated for repairs.
Application for Different Industries
Many industries make use of rotary die cutting due to its versatility and ability to create custom designs for a variety of products. Here are some examples:
Construction – Adhesives like duct tape, electrical tape, and masking tape are widely used in construction and often require different sizes and shapes. Rotary die cutting is used to create these shapes.
Medical – Items like bandages, sanitary pads, medical tapes, and wound care products are all produced with rotary die cutting.
Packaging – Rotary die cutting is used to manufacture cardboard boxes, stickers, envelopes, and labels.
Transportation – Surface coverings for vehicles like heat shields and protection films are also produced from rotary die cutting processes.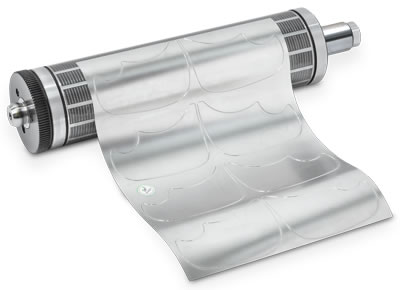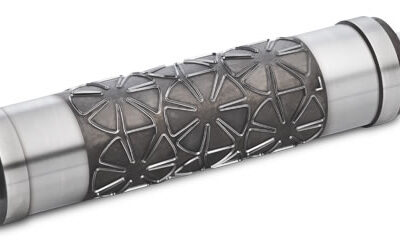 Die cutters have been instrumental in the advancement of industries around the world. The versatility of their applications and the benefits they provide provides manufacturing processes cannot be overstated. Essential day-to-day products like adhesive tape owe their reliability to the efficiency and utility of the rotary die cutting process.
Ensuring you have the right manufacturer to provide you with the right die cutting and custom adhesive solutions goes a long way in meeting your business goals. Visit our website to check out our products, services, and custom solutions. For further inquiries or converting ideas do not hesitate to contact us through below form.
Related posts