Posted on
February 26, 2021
in
Your Challenge, Our Solution!
Thanks to Avery Dennison's Core Series™ Portfolio…
Our extensive network of pressure-sensitive adhesive manufacturers offers a wide range of tapes for each specific application. An overload of possible solutions challenges our sales – and engineering team to select the right one! But how can we make a proper selection?
Strategic partnership and extensive training/webinars are key factors in this! Last week, our team attended "The Avery Dennison Performance Tapes' Core Series™ Program", designed to make it easier to do business with Avery Dennison Performance Tapes.
The Avery Dennison Core Series™ Portfolio features the full breadth of the Avery Dennison Performan
ce Tapes adhesive technologies – from general purpose rubber to silicone – in a variety of tape constructions. The portfolio has been developed to address a majority of your bonding and lamination needs. It educates our team to identify the most appropriate solution that meets your application needs and to respond quickly to your enquiry, offering us the following benefits:
Instant volume-based pricing
24h standard sample (A4 sheets) turnaround
Sample binder with technical information per product, for prototyping purposes
One-roll MOQ
Four-day lead time
Product Selection Tool
In this Core SeriesTM Portfolio, 9 different adhesive technologies – from general purpose to differential adhesives – are included. This wide range of pressure-sensitive adhesives as well as the different tape constructions (transfer, single-coated, double-coated) offer many possibilities to cover your application and converting requirements. Let's explain briefly each adhesive family to you:
High-Adhesion Rubber: general (economical) rubber adhesive with good adhesion on LSE and HSE substrates, but limited temperature resistance.
High-Shear Rubber: rubber adhesive with good adhesion on LSE and HSE substrates, offering more cohesive strength (= good internal strength)
Tackified Acrylic: acrylic adhesive with high initial tack, ideal for outdoor applications (high chemical/UV/temperature resistance).
Pure Acrylic: pure acrylic adhesive with good holding power under stress and load with resistance to chemicals and extreme temperatures.
Silicone Adhesive: adhesive with silicone backbone (high resistance to extreme environmental conditions), sticking to (almost) every substrate with medium adhesion level.
Low VOC Acrylic: pure acrylic adhesive for low VOC ('Volatile Organic Compounds') applications, low outgassing
High Performance Acrylic: high performance acrylic adhesive with high holding power under stress and greater loads with resistance to chemicals and extreme temperatures (for high demanding applications).
Acrylic Foam Bond AFB™: acrylic foam that is viscoelastic in nature with flow and self-adhesion properties, offering excelling bonding to a broad range of substrates in demanding environments.
Permanent/Removable (differential tape): designed for bonding dissimilar materials, featuring different adhesive systems on the laminating and mounting sides (e.g. permanent adhesive on laminating side, removable acrylic adhesive on mounting side).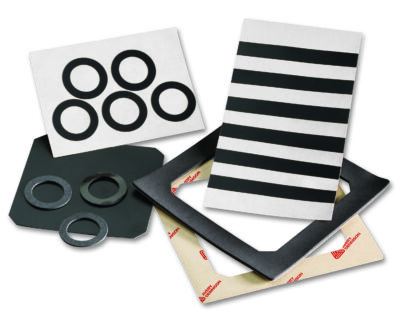 Featuring 41 different tapes that cover this wide range of 9 adhesive technologies, the Product Selection Tool helps our team to recommend the right solution for your bonding challenge. For that, following questions should be correctly answered to determine the proper adhesive solution:
What type of material are you laminating to?
What is the surface energy of the substrate your laminated part will be bonded to?
Are there any other end use application requirements?
What tape construction is needed?
If you have additional considerations for the application, our sales team is always available to assist in answering questions and identifying solutions.
Tape Converters Holland BV, your partner solving adhesive converting challenges!
Interested in converting or integrating the Core Series™? Please contact us via below form!
Related posts